Welcome to our Art and Framing Warehouse where experience counts as we have a team of highly qualified professionals, who each have 20 years of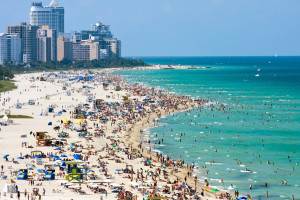 experience in Art and Framing.  Whether you want a frame to use for your child's school photo to original Art we are able to assist you.  Our collection of over 2,000 Samples of picture frames will suit anything you desire to be framed.
You can choose any type of framing done by us or buy picture frames online from us.  Our selection of picture frame samples is unmatched anywhere on the internet, and all available at our store.   We also have a team of professionals who are able to assist you with any aspect with regards to design, art, and framing.
All our work is done on our premises utilizing the most up-to-date computerized machinery and techniques, we also believe in using materials that are conservation and environmentally friendly, we have a reputation towards sustainability of the planet.  Our professional designers are able to produce high quality framing for the following items:
Original artworks
Reproduction artworks
Fabric artwork's
Papyrus
Photographs
Your needlepoint and other craft works
Sport Memorabilia, this includes Balls, Jerseys, Shoes, Gloves and other items
Limited edition posters,
Sculptures
Glass ware
Porcelain Figurines
In fact anything that can be framed we are able to do it.
Our experts are able to produce Plexiglass cases and frames of many different shapes and sizes.
Quality that will not cost an arm and a leg
Our prices are highly competitive and we are able to offer custom framing from a low as $29.99 thus catering for people on a modest budget.
There is not many things that cannot be framed and having some understanding of what you would want when choosing frame for your precious object.
The Molding Size  
This is the first thing to consider when choosing the molding of the frame, this means the different width requirements, for each object, for instance if you have a piece of artwork then choosing a frame that is not too wide, but wide enough to hold the piece of art comfortably.  If its too wide it can easily distract from the piece of art you wish to display.   If the molding is too thin for some objects then it might not hold object or be strong enough to support it.  Frame widths generally are categorized into three sizes, thin, medium and large. Our professionals can assist and advise you on what works best. Consider the type of wood used, this can have an impact on the strength and ability to hold it together.
Choosing a Color for Your Frame
Frames come in different shades and colors  from natural woods to painted woods. Blacks are often chosen because they do not distract from the object that is being framed.  Colors can also be considered depending on where the object is to be hung, the environment for instance a expensive work of art with a high quality frame would be totally out of place in a child's bedroom. The color, decor and what other pictures or frames are in a room, and all need to fit with the right frame. Our experts have years of expedience and can advise fitting a frame to an environment.
Experience can help you to make the best choices for the object you have in mind to frame. Give our professionals a call today and we will ensue that you have a high quality, professionally done frame at a price that is affordable.